Local. Trusted. Family Owned.
Offshore Fishing Port Canaveral FL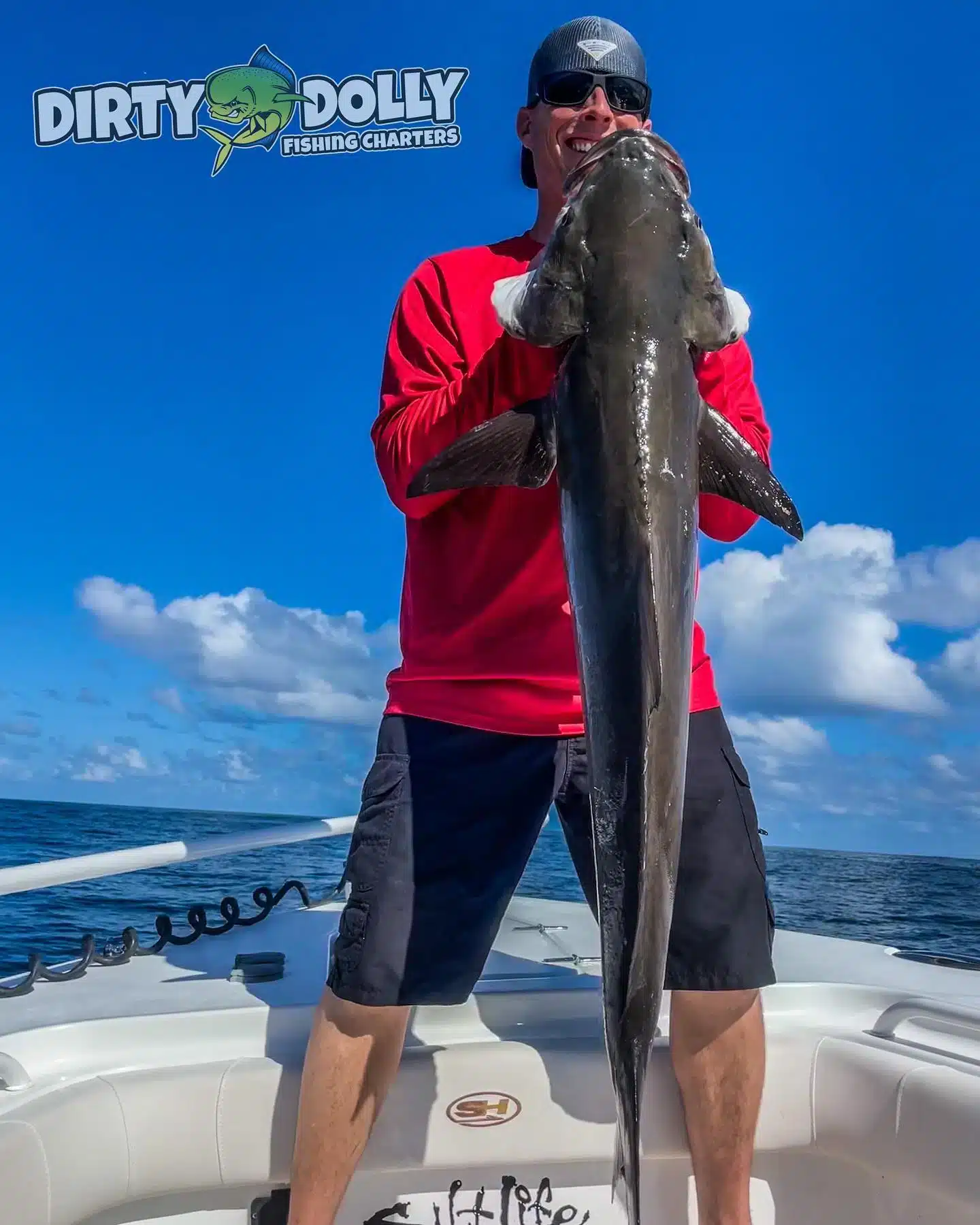 Catch the Big One:
Offshore Fishing Adventure in Port Canaveral FL!
Our offshore fishing charters in Port Canaveral, FL offer an exciting and unforgettable experience for anyone looking to spend a day on the water. Our expert guides will take you on a journey to some of the best offshore fishing spots in the area, where you can catch a variety of fish species such as Mahi Mahi, Wahoo, Grouper, and Sailfish.
So if you have chosen Port Canaveral, FL, as your preferred fishing destination and are ready to test your fishing mettle in the open waters, Dirty Dolly Fishing offshore charters are your go-to option. The reason? Well, it is simple. We offer the best and top-rated offshore fishing experience in Port Canaveral and many parts of Florida. 
Having a wholesome fishing experience requires that you have several things in place. From a good knowledge of the waters and its fish to solid and safe fishing gear and an encompassing processing method for the fish you catch, there is a whole lot to worry about. 
Enjoy the Fun of Deep Sea Fishing
with Port Canaveral Offshore Fishing Charters Near Me!
And the truth is, by the time you are done worrying about these factors, you may not have enough steam to go on and enjoy everything you have planned. This is why we exist. Dirty Dolly Fishing Charters is a leading fishing company that offers a wide range of fishing services and experiences to anglers in Port Canaveral, FL. Offshore fishing simply happens to be one of our numerous services and one that we take very seriously.
We understand that for many anglers, especially those starting out in deep waters, offshore fishing in Port Canaveral, FL is their introduction to open-water fishing. As a result, it is vital that they get it right; else, they might never feel safe or willing to venture into deep-water fishing again. We are the go-to option for many local adventure seekers looking for Port Canaveral offshore fishing charters near me. 
To this end, we have curated an offshore fishing service that allows you to enjoy your first foray into deep-water fishing without having to worry about anything. Basically, we handle all of the logistics, and all you have to do is show up on the day you plan on going on the ocean fishing trip. Now, how's that for first-time fishing in open waters?
If you are an experienced angler and this is not your first time offshore fishing in Port Canaveral, FL, it gets even better. While we may not really focus on teaching you the ropes of offshore fishing, we will strive to provide you with an unbeatable fishing experience you can possibly get. The only fishing experience that would top that would definitely be another one we plan for you. Yes, we are that good.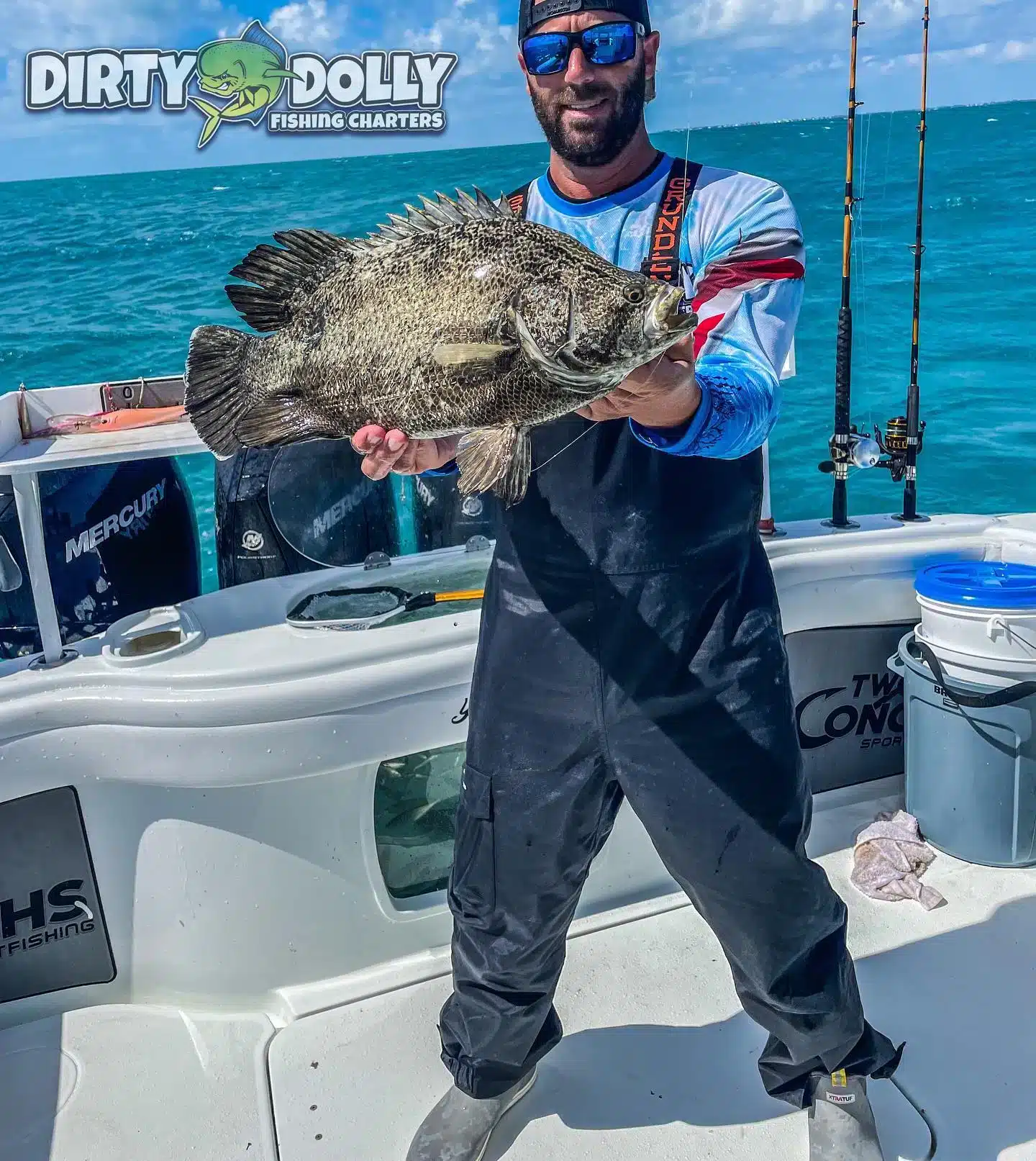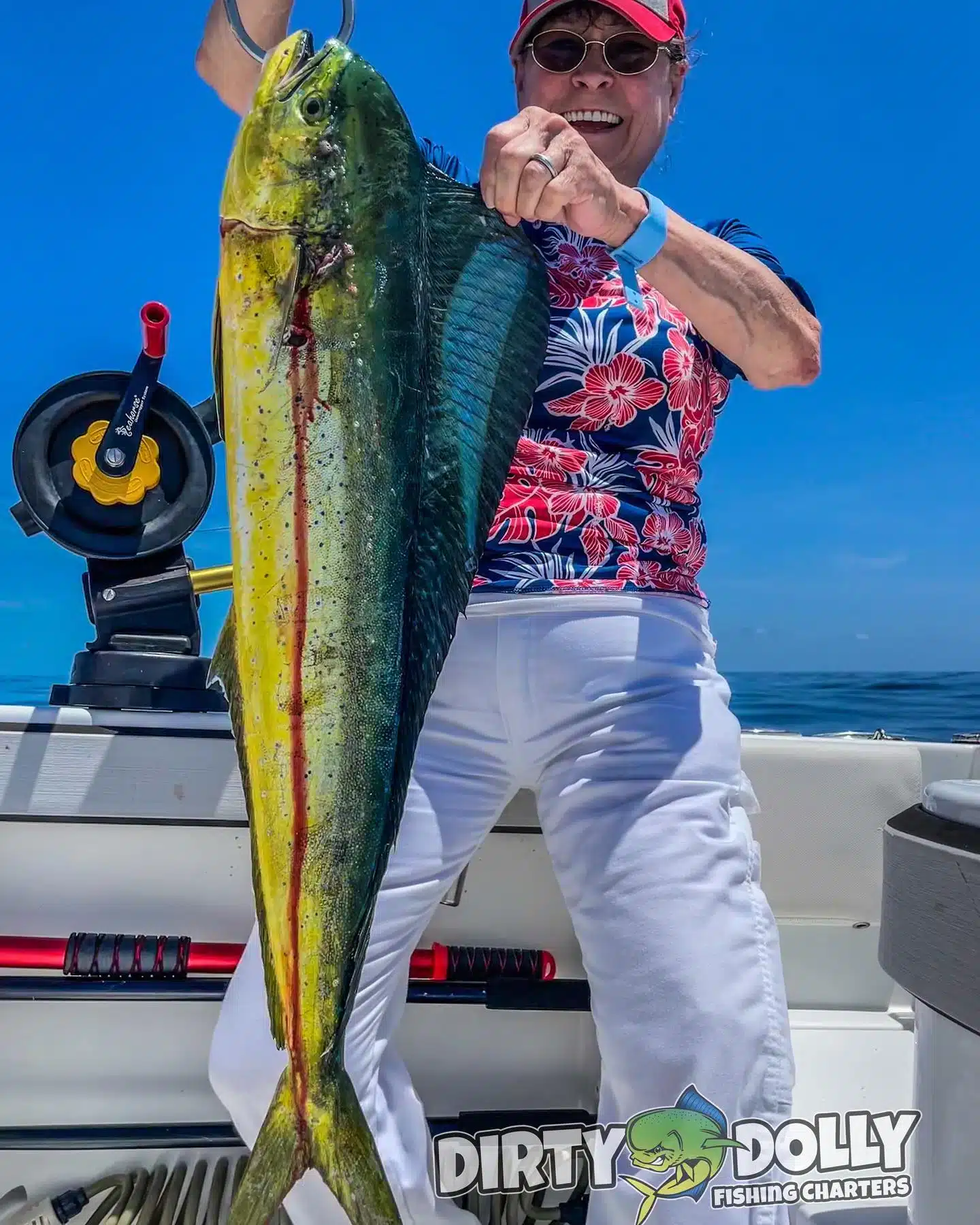 Experience Unforgettable Adventures with
Offshore Fishing Charters in Port Canaveral FL!
Also known as saltwater fishing or ocean fishing, our offshore fishing charters in Port Canaveral, FL take you far from the shores of the coastline but not too far. This means while you are not going into the part of the ocean with a reduced ocean floor, you will encounter stronger and more powerful fishes than you are used to.
As a result, it is important that you have a knowledge of these fishes, their habits, and the best way to catch them if you are to have a fruitful time fishing in deep waters. This is where our offshore charter service at Dirty Dolly Fishing Charters comes into play. We are not only a leading fishing company; we know the local area as well as its waters. We work with captains and fishing crews that have spent years fishing in this part of the ocean and know where to find the species of fish that you want and how to catch them.
You can only enjoy your ocean fishing trip when you trust that you are safe, and as a result, we make your safety our top priority when it comes to offshore fishing. We strictly adhere to all safety regulations and guidelines set by the U.S. Coast Guard for deep-sea fishing trips.
Contact Us Today for
Ocean Fishing Trips in Port Canaveral, FL!
Our boats are regularly inspected, and our captains are trained in first aid and emergency procedures. We also provide life jackets and other safety equipment on board to ensure that you have a safe and enjoyable ocean fishing trip.
Apart from these, our fishing gears are safe, secure, and well-maintained. This means that, with appropriate usage, the chances of these gears causing you harm or injuries are very small.
Due to these factors, residents and anglers in Port Canaveral, FL, trust our fishing service completely. We have helped them achieve an exciting fishing experience while also ensuring that they remain safe and excited for their next time fishing in deep waters. Are you ready for another variant of fishing experience? Do you want to hunt bigger, stronger, and more powerful fish? If yes, let's get you started today. Put a call through!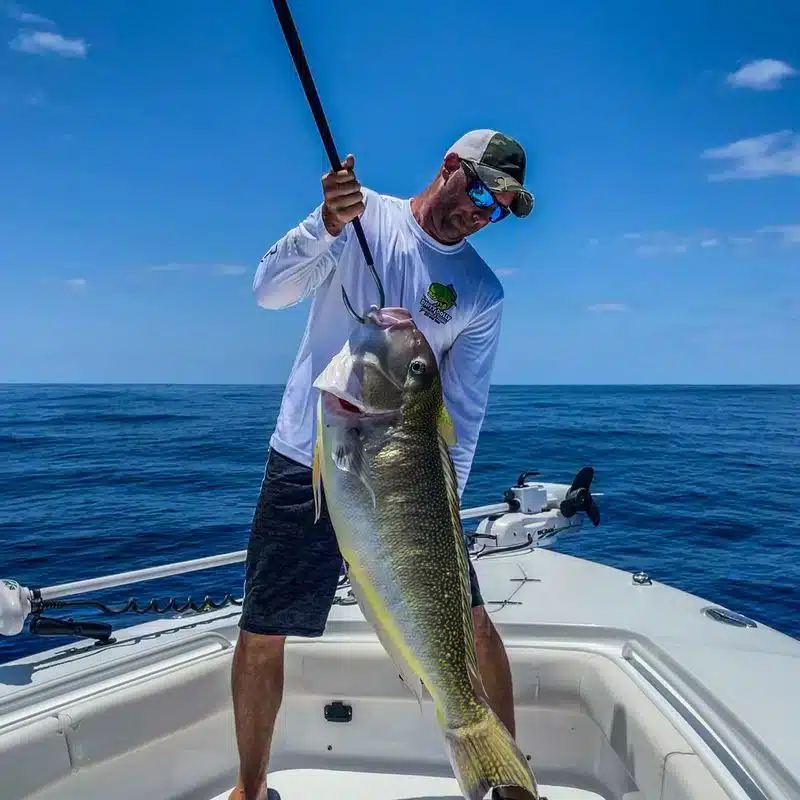 Local. Trusted. Family Owned.
Fishing Charter Done Right
Up to...
***First Time Clients Only!

Just Click "Get A Quote!"