Local. Trusted. Family Owned.
Deep Sea Fishing Port Canaveral FL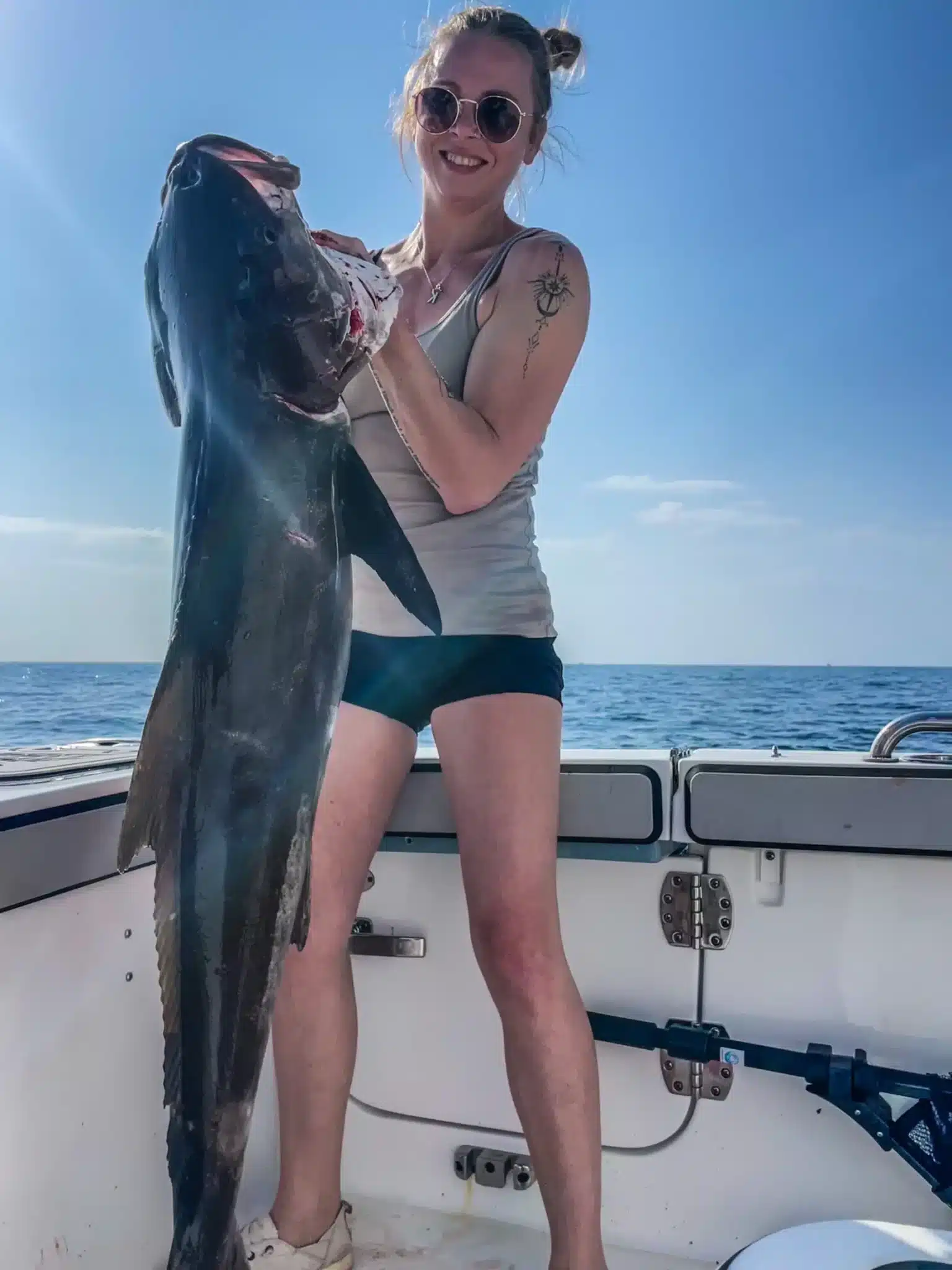 Embark on a Thrilling Deep Sea
Fishing Adventure in Port Canaveral, FL
When it comes to fishing, there are different varieties and types based on your level of expertise and experience. For experienced and seasoned anglers, deep-sea fishing is where the real deal is at. 
Are you ready for something extra, something better, something intriguing? If yes, look no further than Dirty Dolly Fishing Charters for an exciting deep-sea fishing experience in Port Canaveral, FL. Our deep-sea fishing trips are designed for avid anglers who are looking to test their skills against some of the biggest and most challenging fish that roam the deep waters of the Atlantic Ocean.
Ours is not one of the numerous deep-sea fishing trips that you can get anywhere. With Dirty Dolly Fishing Charters, you get a carefully curated and personalized deep-sea fishing experience that will stay with you forever. We offer the best and top-rated deep-sea fishing in Port Canaveral, FL. 
Ready to Reel in the Best Catch of Your Life?
Try Port Canaveral Deep Sea Fishing Near Me!
If you have some experience with deep sea fishing in Port Canaveral, FL, you know that it is very different from other types or forms of fishing experience. It is as serious as it is exciting and as rewarding as it is demanding. So to get the best out of your deep-sea fishing experience, there is a need to have a perfect balance of the two sides, and this is where our top-rated deep-sea charters come in. 
To start with, you have a team of captains and fishing crew at your disposal, ready to use their knowledge and expertise of fishing on the Atlantic Ocean to help you create a lasting memory of an exciting fishing experience. Our fishing crew knows the best spots to find a variety of pelagic fish species, such as the marlin, wahoo, mahi, sailfish, and grouper. They also know, thanks to their years of experience, the best fishing techniques to get these fish. 
Our equipment is well-maintained, up-to-date, and suitable for targeting large and powerful fish in deep waters. Whether you're a seasoned angler or new to deep-sea fishing, our crew will provide guidance and assistance with using the fishing gear and techniques required for a successful catch. Book a trip with us to see why we are to go-to  option for anyone searching for Port Canaveral deep sea fishing near me.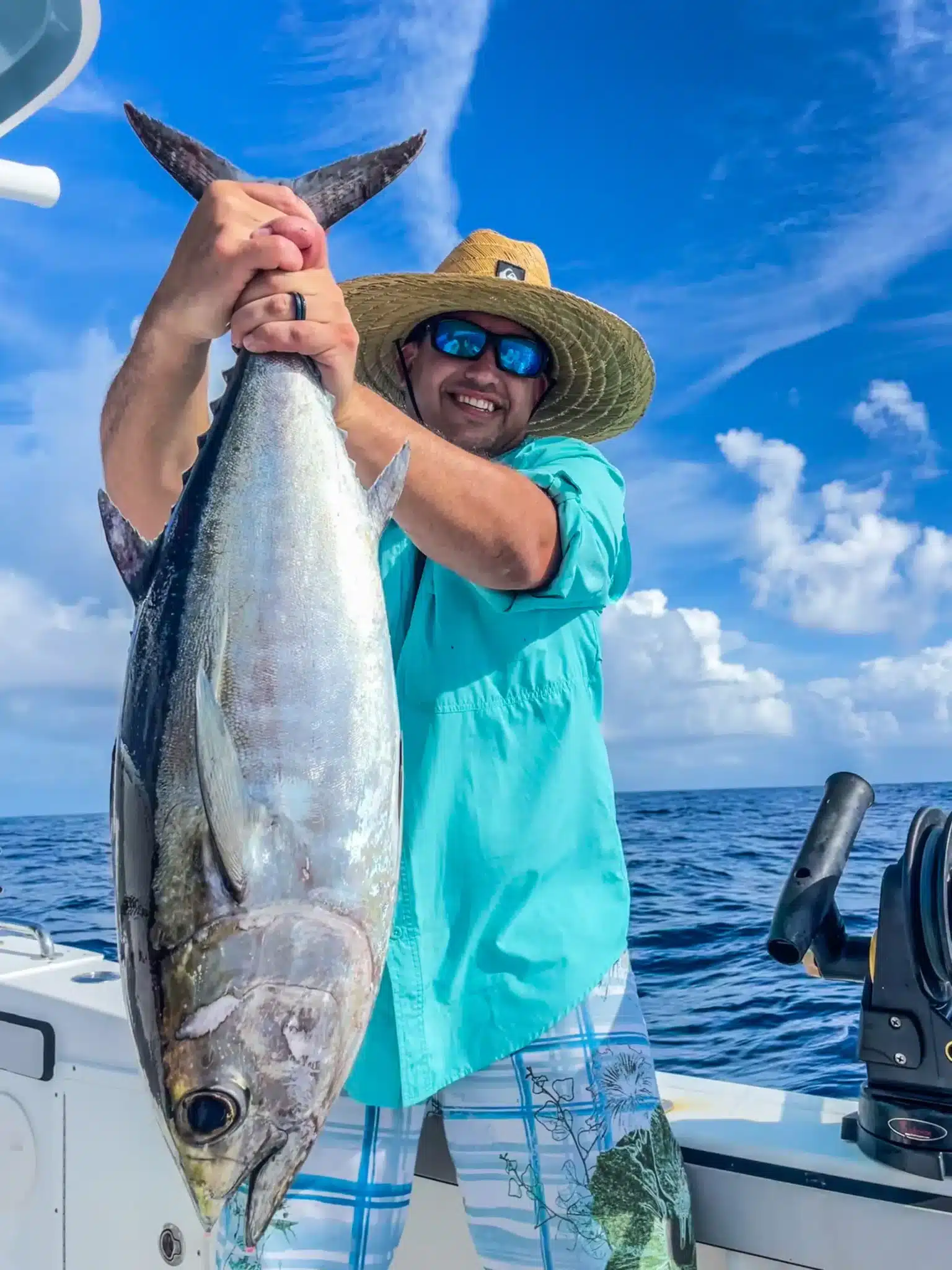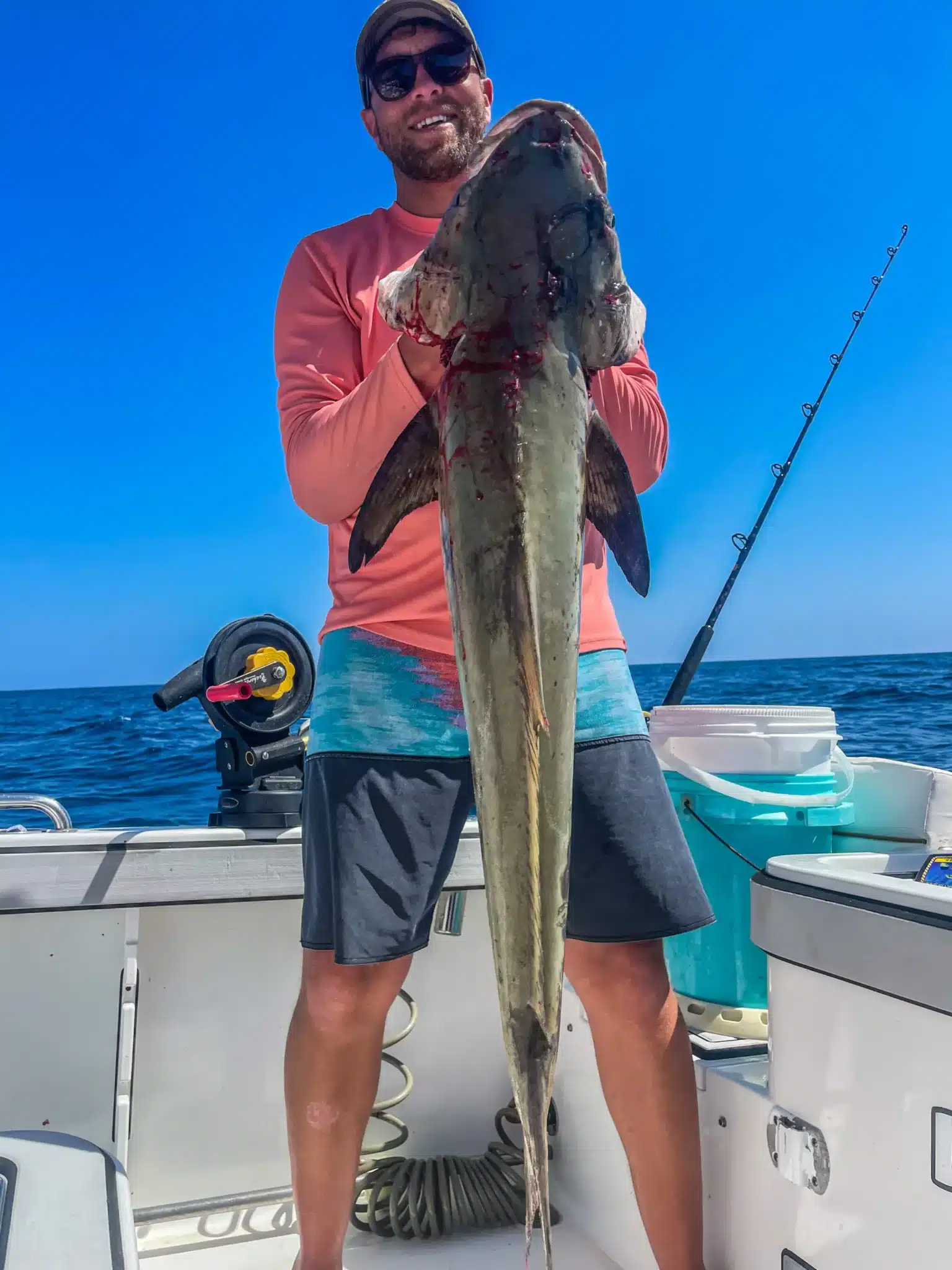 Expert Deep Sea Fishing
Charters Trips Port Canaveral FL Residents Trust
There is more to deep-sea fishing than simply hunting fish in the ocean. One of the important aspects of embarking on a deep-sea fishing trip is the possibility of enjoying the beautiful scenery of the Atlantic Ocean, and let's be clear, Port Canaveral, FL, has one of the best views of the ocean in Florida. 
As you go further offshore from Port Canaveral, you get a clearer view of the pristine waters, the sunsets, and sunrises, depending on the time you scheduled for your trip, and most excitingly, the possibility of encountering interesting animals such as dolphins, turtles and other types of sea animals. What's there not to like?
But the thing is, to get this wholesome fishing experience, you need to deep-sea fishing service provider near you. This service provider would know the local area perfectly and have an established and safe route into the ocean from the shore, providing you with an opportunity to enjoy all of the aforementioned aspects of deep-sea fishing. This is exactly what we offer at Dirty Dolly Fishing Charters. 
We use our knowledge of the deep sea and how it links to the local waters to provide you with an immersive and unique deep-sea fishing experience.
CONTACT OUR TEAM TODAY FOR
DEEP SEA FISHING IN PORT CANAVERAL, FL !
As we have mentioned earlier, deep-sea fishing is as demanding as it is rewarding. This means it is not all fun and giggles, as there are some serious sides to deep sea fishing in Port Canaveral, FL, such as your safety and security, that you need to look out for. 
The good news is, with Dirty Dolly Fishing Charters, you don't need to worry about your safety and security. We got that covered. With our top-tier fishing gears and a fleet of boats used in our deep sea fishing charters in Port Canaveral, FL our promise to keep you safe while on your Maui deep sea fishing trip remains sacrosanct. 
Due to this fact, residents and anglers in Port Canaveral, FL, have come to trust us completely. They do not only trust that we will help them create a unique and immersive deep-sea fishing experience, but they also trust that we will keep them safe while at it. So are you ready for an adrenaline-pumping fishing adventure on the high seas? If yes, end your search for Port Canaveral deep sea fishing near me and put a call across to Dirty Dolly Fishing Charters today.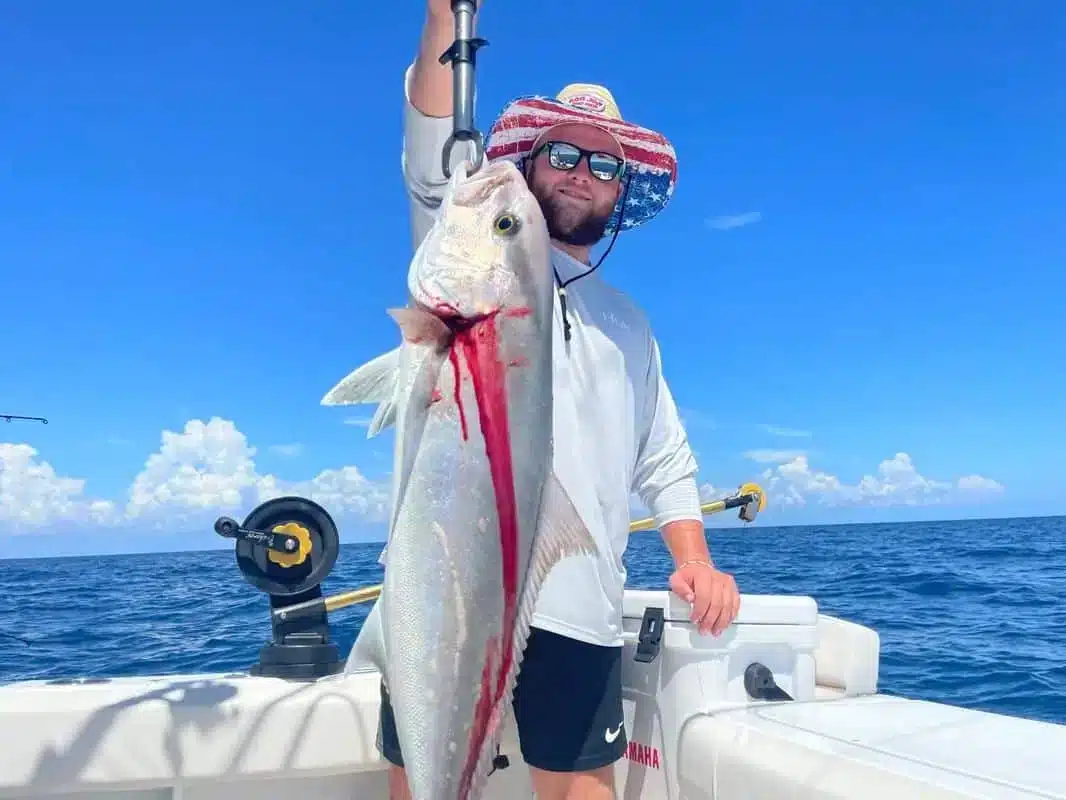 Local. Trusted. Family Owned.
Fishing Charter Done Right
Up to...
***First Time Clients Only!

Just Click "Get A Quote!"