Top-Rated Fishing Charters
Cape Canaveral, Cocoa Beach, Orlando, Florida
FISHING CHARTERS IN Brevard County, FL
FREE APPAREL WHEN YOU BOOK US!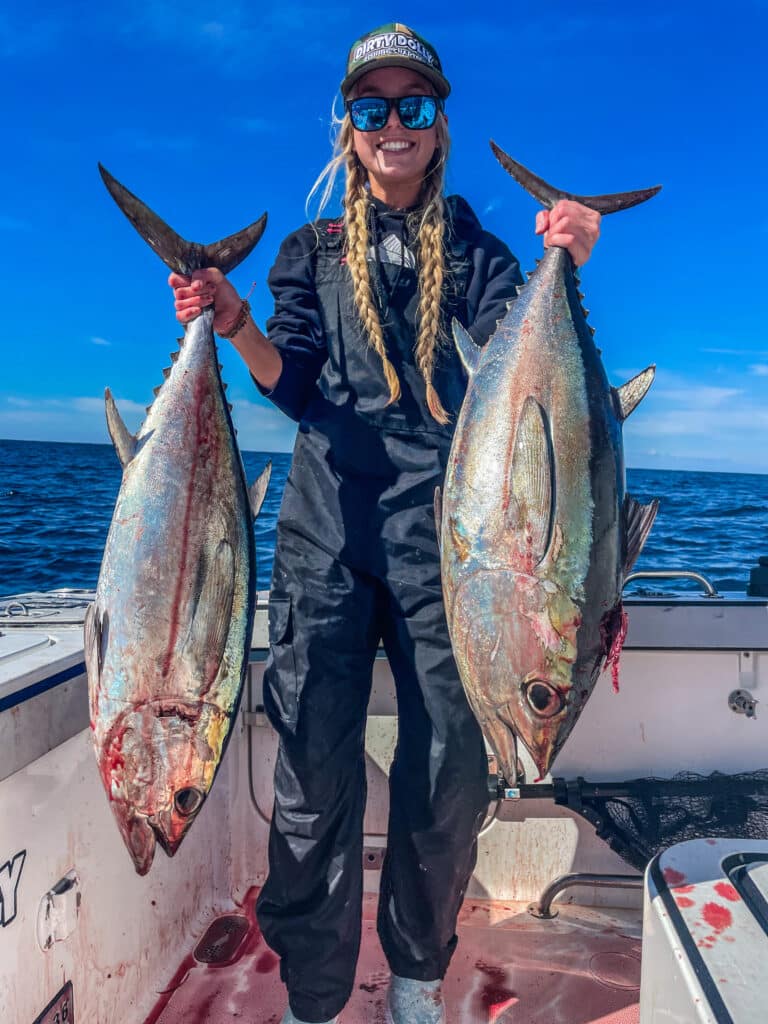 "JOIN 1ST MATE LEXI AND CAPT. TREX FOR A GREAT DAY ON THE WATER!"

– Dirty Dolly Team
The Best Fishing Charter
in Cocoa Beach, FL
Join our HIGHLY QUALIFIED Fishing Guide Captain Trex and the DIRTY DOLLY Crew for a deep-sea fishing charter in the captivating waters off of Cocoa Beach and Cape Canaveral! Our custom-built 30' boat provides a fast and comfortable trip offshore as we hunt a huge variety of fish including Sailfish, Mahi Mahi, Wahoo, Kingfish, and more! Whether you want the thrill of a truly "dirty" experience or prefer to soak up the sun and pristine ocean views while the rest of your party catches dinner, the world is your oyster!
INCLUDED:
FUEL 

LIVE BAIT

DRINKS – WATERS

TACKLE & FISHING GEAR

FREE VIDEO EDITS

FREE PHOTOS

PRIVATE TOILET
FISHING LICENSE
Our friendly and qualified Captain, a 20-year Coast Guard Veteran, knows the ocean and where to go no matter what your goal is for the day. He personalizes every trip creating an enjoyable experience with a wide array of rods and reels and a full supply of bait and tackle for your morning, afternoon, or full-day charter, as well as any other necessities including all safety equipment, water, and Dirty Dolly gear. Our mission is to put you on the fish, or give you an outstanding tour, and have a great time! As all locals know, Florida's Space Coast is as good as it gets! Also, join us for our island and sandbar charters! 321-848-2158
If you'd like to customize a trip like a river cruise, sandbar day etc… Give us a call.
PRIVATE CHARTER • Get there FAST & Enjoy a beautiful day out on the water onboard the DIRTY DOLLY whether your DEEP SEA FISHING, TOURING, or spending the day on the ISLANDS!
Our boat features, TWIN ENGINES, the LATEST TECHNOLOGY and electronics, comfortable seating, TOILET, and all top QUALITY FISHING GEAR and tackle!
STAY IN OUR VACATION RENTAL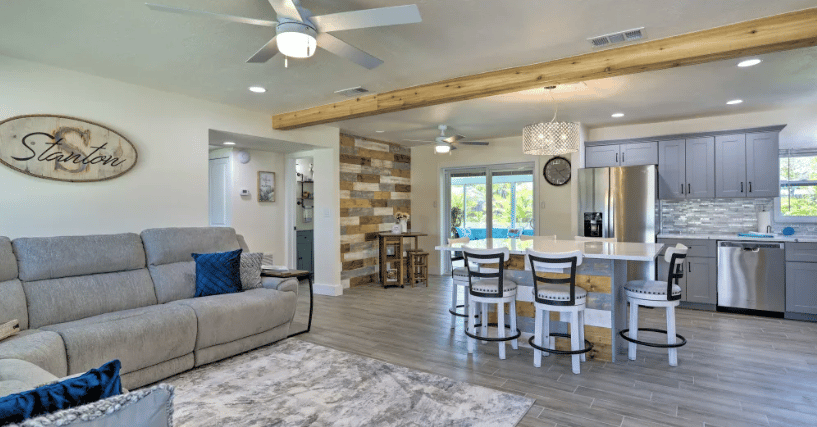 He's spent most of his life saving lives at sea and with 20+ years of EXPERIENCE on the water, Captain Trex will ensure you have a SAFE trip and a GOOD TIME!
Be sure to bring a camera to record your fishing adventure! Let's make sure the "big one" doesn't get away!


Follow us @DirtyDollyCharters on Instagram to see the latest. 321-848-2158
TOP-RATED FISHING CHARTERS !
DIRTY DOLLY FISHING CHARTERS is the leader in fishing charters. If you're looking for a FUN, FAMILY-FRIENDLY experience on the water, YOU'VE COME TO THE RIGHT PLACE for fishing charters!
DEEP SEA

REEF / WRECK

NEARSHORE
SHARK TRIPS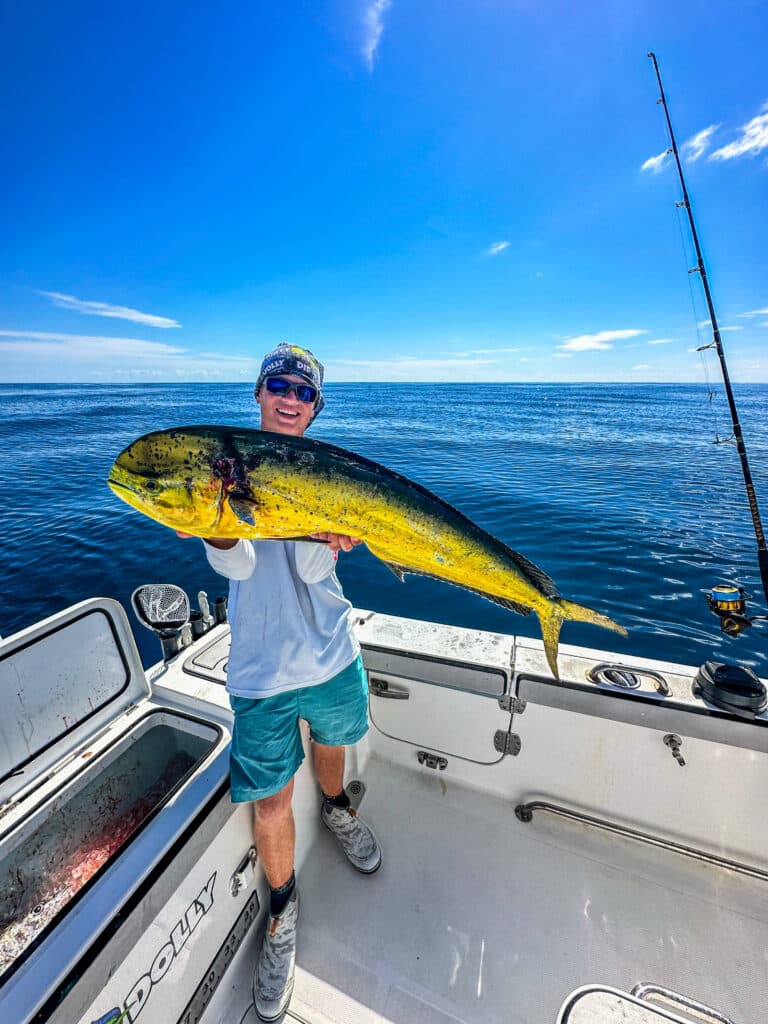 "Come join 1st Mate Dylan!"
– Dirty Dolly Team
DIRTY DOLLY Fishing Charters
DEEP SEA FISHING • OFFSHORE CHARTERS
This trip opens many opportunities to CATCH TROPHY FISH like TUNA, MAHI, and much more!
Local. Trusted. Family Owned.
Experience Deep Sea Fishing in Cocoa Beach, FL
Up to...
***First Time Clients Only!

Just Click "Get A Quote!"
Stormed In: How Captain Jason Trexler Pursued his Dream
Join us learning more about Captain Jason Trexler of Dirty Dolly Fishing Charters!
A little over three years ago while on vacation with his family in the Florida Keys, Jason Trexler found himself "stormed in" – stuck indoors because of the weather and battling frustrations internally with his career.

"I owned a landscaping company for a few years while getting closer to my military retirement and was tired of the headaches of running the business, even though it was doing quite well," recalls Trexler. "I realized the money wasn't worth the back-breaking work in the heat."
As a former member of the United States Coast Guard for 20 years with a 100-ton master's Captain's License, Trexler's heart was with the sea.
By the time the storm had passed, Trexler, who had shared his grievances with his family, had a plan in place to launch Dirty Dolly Fishing Charters – a business named after his formervessel, a Sea Hunt Ultra 225 named "Dirty Dollar".

For Trexler, owning and operating a fishing charter company is a new adventure every day.

"I love to fish and love seeing other people catch fish, especially when it's their first time," he said. "Every day is different on the water. One day is never the same, and I get to do what I love every day."

Based in Cocoa Beach, Florida, Trexler runs a 30' Sea Hunt Gamefish with Twin 200's and all the latest gear. Together with his wife, Shari, and daughter, Lexi, who also are his first mates, Trexler is a full-time fishing guide.

On any given day, Trexler targets a variety of pelagic species, including Mahi, Tuna, Wahoo, Sailfish and Mackerel. He deploys a range of tactics when offshore sport fishing, including trolling and live & dead baiting.

Trexler is also active on social media – documenting his charter adventures with his family and customers, on the water.