Local. Trusted. Family Owned.
Fishing Charter Space Coast FL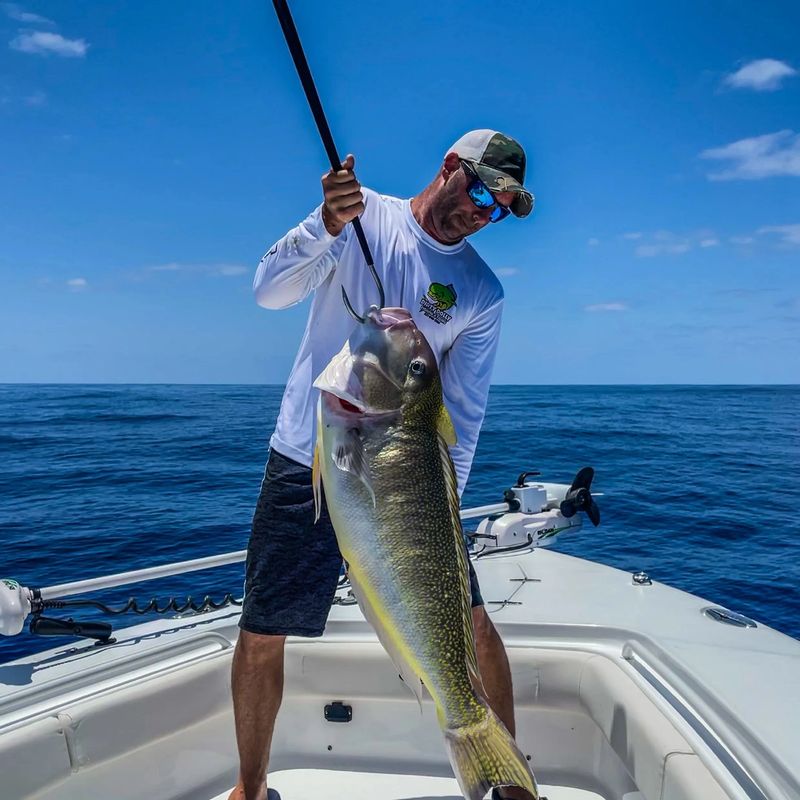 Top-Rated Fishing Charter in Space Coast
!
Life can oftentimes feel busy, stressful, and maybe even a little chaotic. Do you ever feel like you just need a relaxing getaway, even if it's for just a couple of hours? One of the best ways to relax is to be out on the open water, taking in the views, and catching some fish. Our fishing charter in Space Coast, FL, at Dirty Dolly Fish Company is well-known in the area for being fun, exciting, and reliable.
Searching for Space Coast Fishing Charters Near Me
?
Have you been interested and looking for Space Coast fishing charters near me? You may notice that several options may pop up online; however, you must choose the right fishing charter company. Every person is on a different level when it comes to fishing, as some are experienced and some have never fished before. The company you go with should have opportunities for every customer. At Dirty Dolly Fish Company, we cater our charters to every person and every fishing level. We offer several different fishing charters as well as custom charters. 
It's also essential that you find a company that has a reliable boat, and if you're a beginner, you'll want to find a company that provides the needed gear. We have a dependable 30' custom-built boat that glides effortlessly through the water with our twin 200 HP Yamaha four-stroke engines. We also provide everything you may need for your private fishing charter. The only things you need to worry about bringing are sunscreen, sunglasses, food and snacks, beverages, a camera, and a hat. We have the rest of the supplies that you will need for your charter fishing in Space Coast, FL, like rods and reels, tackle, bait, lures, etc.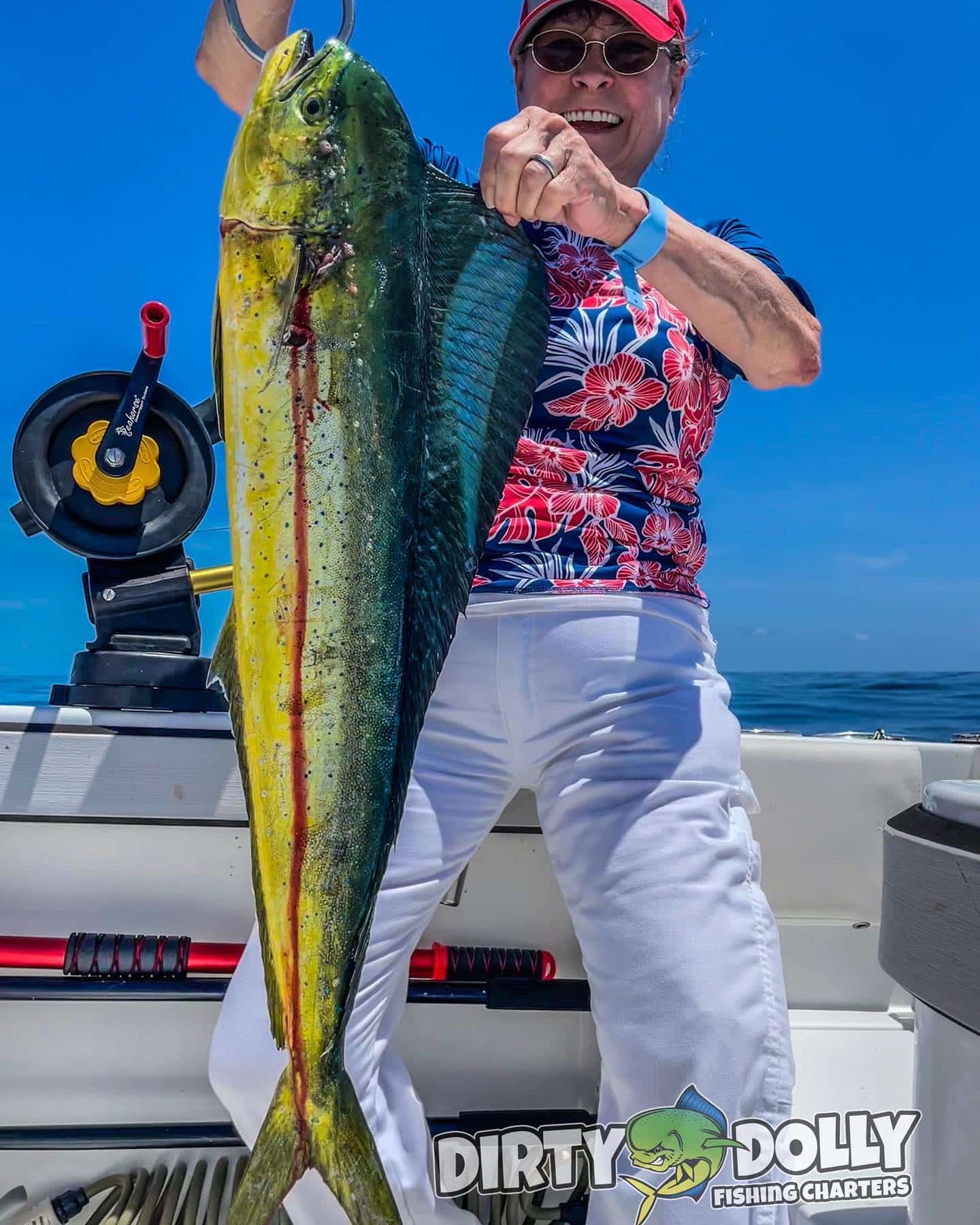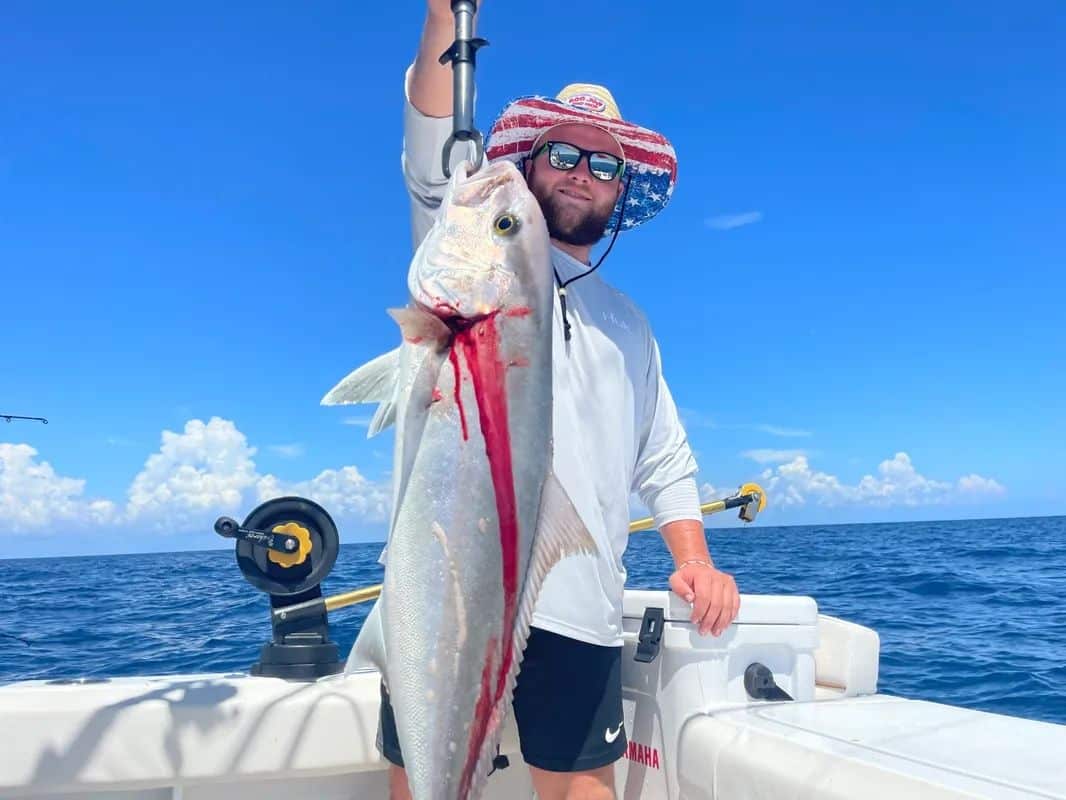 Expert Fishing Trips Space Coast FL Residents Trust
We offer several different fishing trips in Space Coast, FL, to meet your needs. Some of the fishing charters we offer are offshore fishing, inshore fishing, bottom-focused fishing, Mahi-focused fishing, and more. We offer a charter that meets every individual and group's needs. You'll have a chance to catch some trophy fish, and you can even take home what you catch unless you prefer to catch and release.
Call Today for Charter Fishing in Space Coast, FL
!
If you're wanting to get out on the water but would rather not fish, we also offer boat tours. Our boat tours are a great way to see and experience the beauty of Space Coast, FL. This is a more relaxed approach to spending your day as opposed to fishing. You no longer need to search for charter boats near me with us. Our crew will be able to comfortably and safely show you some incredible views and even marine life. Don't forget to bring your camera so you can capture these moments!
Whether you're looking for an exciting day full of catching fish or you want to relax and sightsee, we've got you covered! You no longer need to search for fishing trips near me with us. At Dirty Dolly Fish Company, we offer a way to kick your free time or vacation up a notch with our fishing charters or boat tours. To learn more about the charters we offer, make sure you contact our team in Space Coast, FL, today!
We offer the following services in Space Coast FL: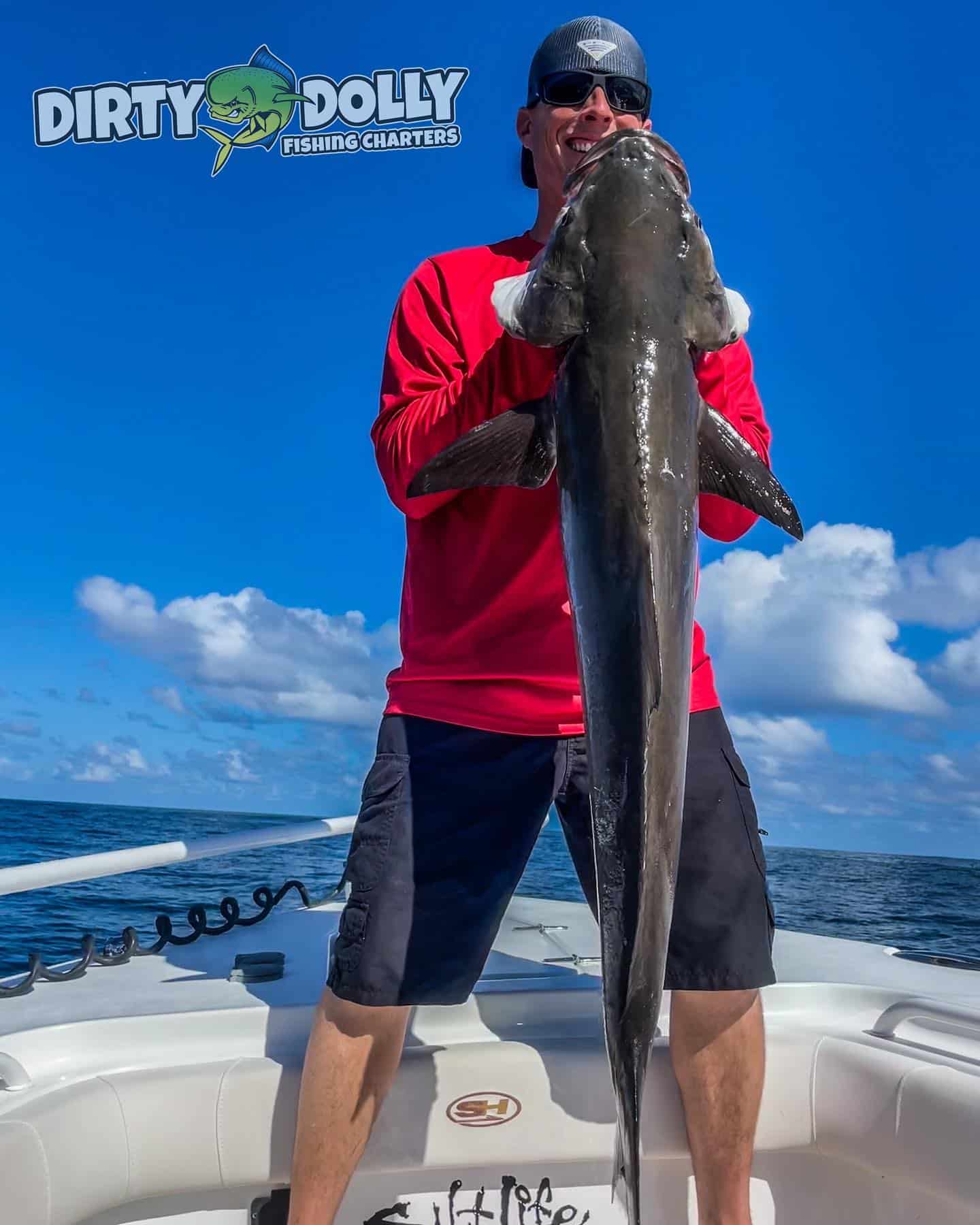 Local. Trusted. Family Owned.
Fishing Charter Done Right
Up to...
***First Time Clients Only!

Just Click "Get A Quote!"